Positions
General Laborers
Concrete Finishers
Heavy Equipment Operator
CDL Drivers
Field Mechanics
Quality Control Test
Benefits
Union Company
Health, Welfare, & Pension
Equal Opportunity Employer
NOW HIRING
Apply Online or In-Person.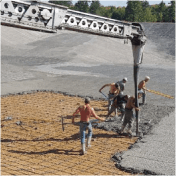 Perform tasks involving physical labor for concrete and masonry construction projects. May operate a variety of hand and power tools. May clean and prepare sites, dig trenches, set braces and concrete forms, erect scaffolding, clean up rubble and debris and remove waste materials. May assist other craft workers.
Perform a variety of tasks involving strenuous manual labor in concrete and masonry construction projects; perform manual work in preparing surfaces for concrete.
Shovel concrete into construction area.
Fine grade fill to grades given by foreman.
Assist in set forms and wall panel forms.
Maintain a clean job site: pick up all tools and equipment and secure job site each day in order to eliminate potential hazards.
Material handling and storage.
Load and unload trucks and haul and hoist materials.
Ensure that proper safety and incident reporting procedures are followed. Bring problems to the attention of the Foreman, Safety Director or HR Manager.
Apply for full details.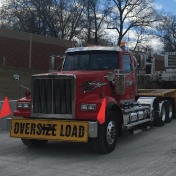 Commercial Driver's License w/Endorsements as required Current Medical Certification
Drives truck equipped dump body to transport and dump materials such as rock, concrete, or other materials as needed
Performs daily truck equipment inspections and all required safety equipment including, but not limited to; tires, lights, brakes, gas, oil, and water, etc. before each shift to assure equipment is safe for usage
Completes written daily inspection report as required. Submits a request for maintenance for any repair items
Operate truck safely to and from project destination
Maintains truck logs or time recordings as required by state, federal, and company policies and regulations
Apply for full details.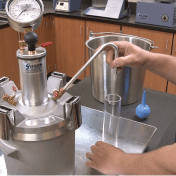 Experience in the construction industry or related outdoor work
Knowledge of concrete and aggregate testing with respect to current ATSM and AASHTO standards
Good organizational skills, written and verbal communication skills
Use of hand tools such as wrenches and screwdrivers
Ability to perform these motions is mandatory: climbing, driving, riding, stooping, bending, squatting, twisting, frequent lifting of up to 75 pounds, occasional lifting of 100 pounds, stretching, sitting, pushing/pulling of controls, riding on rough terrain, and walking on uneven ground and stairs
Must be self-motivated and able to complete assigned tasks with minimal supervision, safely and efficiently
Must be computer literate, with a working knowledge of MS Office (Outlook, Excel and Word applications)
The work environment is in a Lab and outdoors in the field (in all weather conditions)
Overtime work plus nights as required/flexible hours
Ability to safely lift and handle material samples weighing 75 pounds
Must be willing to train for other tasks as required
Good math skills, including basic statistics and estimating
Valid WI driver's license and clean driving record
Trierweiler Careers
Not all positions are currently hiring.
Ask

Us A Question

Feel free to ask any questions through the
contact form below. We will answer as soon as we can.
[contact-form-7 404 "Not Found"]