Ready-mixed means concrete that has been batched for delivery from a central plant (instead of being mixed on the job site). Each batch of ready-mixed concrete is custom-made according to the specifics of the contractor and is delivered to the contractor in a plastic condition. You've probably seen our cylindrical trucks driving around. These are known as "cement mixers."
WHAT IS CONCRETE?
In its most basic form, concrete is a mixture of paste and aggregates (sand & rock). The paste, composed of cement and water, coats the surface of the fine (sand) and coarse aggregates (rocks) and binds them together into a rock-like mass known as concrete.
BENEFITS OF READY-MIXED
Ready-mixed concrete is particularly beneficial when small quantities of concrete or intermittent placing of concrete is required. Ready-mixed concrete is also more ideal for larger jobs where space is limited and there is little room for a mixing plant and aggregate stockpiles.
CONCRETE CALCULATOR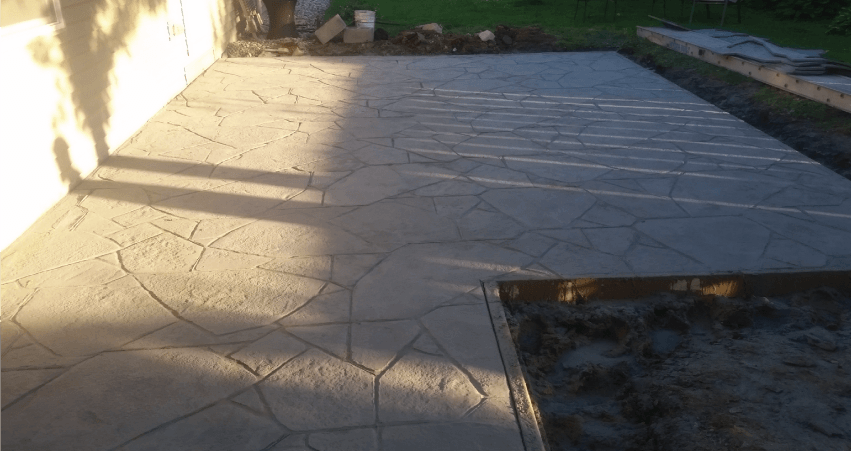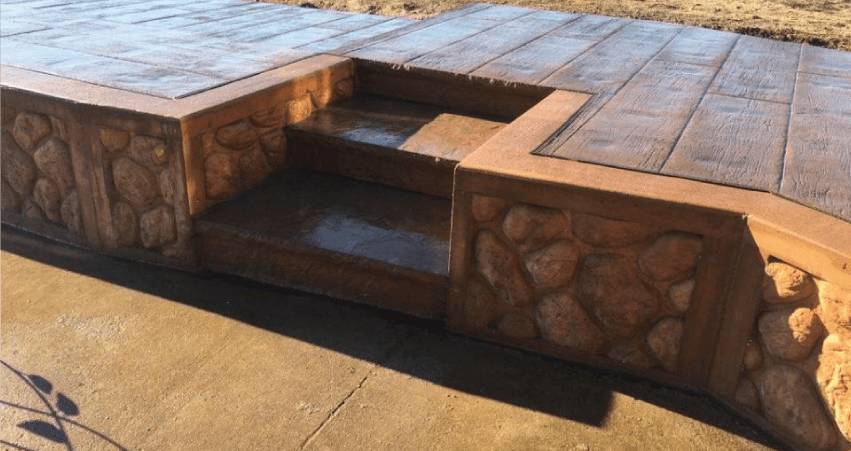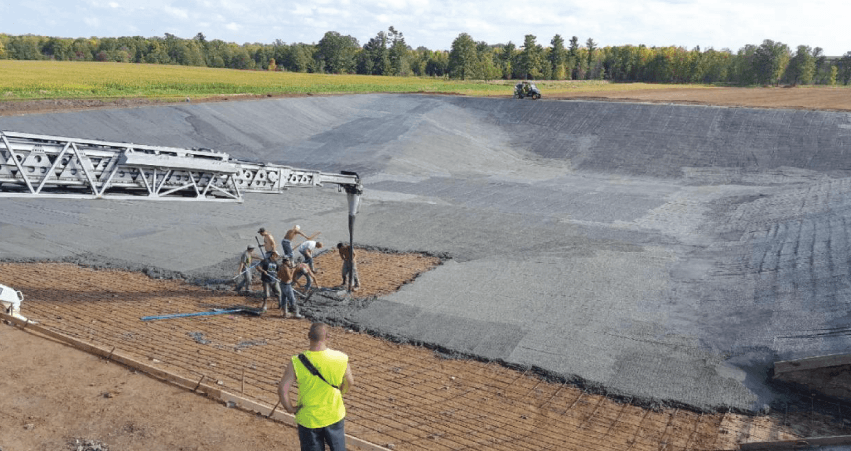 Our Ready-Mix Concrete
Using the right concrete for the job can make all the difference in the longevity and visual appeal of your project.
  Local accessibility makes quick work
  Coordinate with local construction contractors
  Available at 6am-5pm, Monday - Friday & 6am-12pm Saturday
Our company has more than a century of experience in all phases of concrete production and installation, and our customer-focused approach makes us the best ready-mix company!
We have a 105' conveyor belt for easy placement. Call for pricing. We have Brickform Color and TK Sealers; all other needs including rebar, expansion joints, landscape stone, and sono tubes.
We'll make sure you're happy.